For health and fire safety reasons, smoking on university property is only allowed in Designated Smoking Areas (DSAs) on the UBC Okanagan Campus:
These measures are consistent with UBC's revised Policy SC2 on Smoking/Vaping.
Designated Smoking Areas in which only tobacco smoking is permitted
Gazebo East exit of the Administration (ADM) building
Gazebo Between the Arts (ART) and Creative and Critical Studies (CCS) buildings
Temporary shelter north of the UNC building
Designated Smoking Areas in which cannabis smoking is permitted
Gazebo East of the Transit Exchange (north of OM1)
Cascades residence gazebo (near Lot R)
Kalamalka residence gazebo (Between Kalamalka and Nicola residences)
Notice of DSA Relocation:
In May 2022, the UNC Shelter DSA will be removed and replaced by a new Designated Smoking Area in front of the Nechako Residence. Please contact UBCO Campus Planning (campus.planning@ubc.ca) if you have any questions or concerns with the proposed location.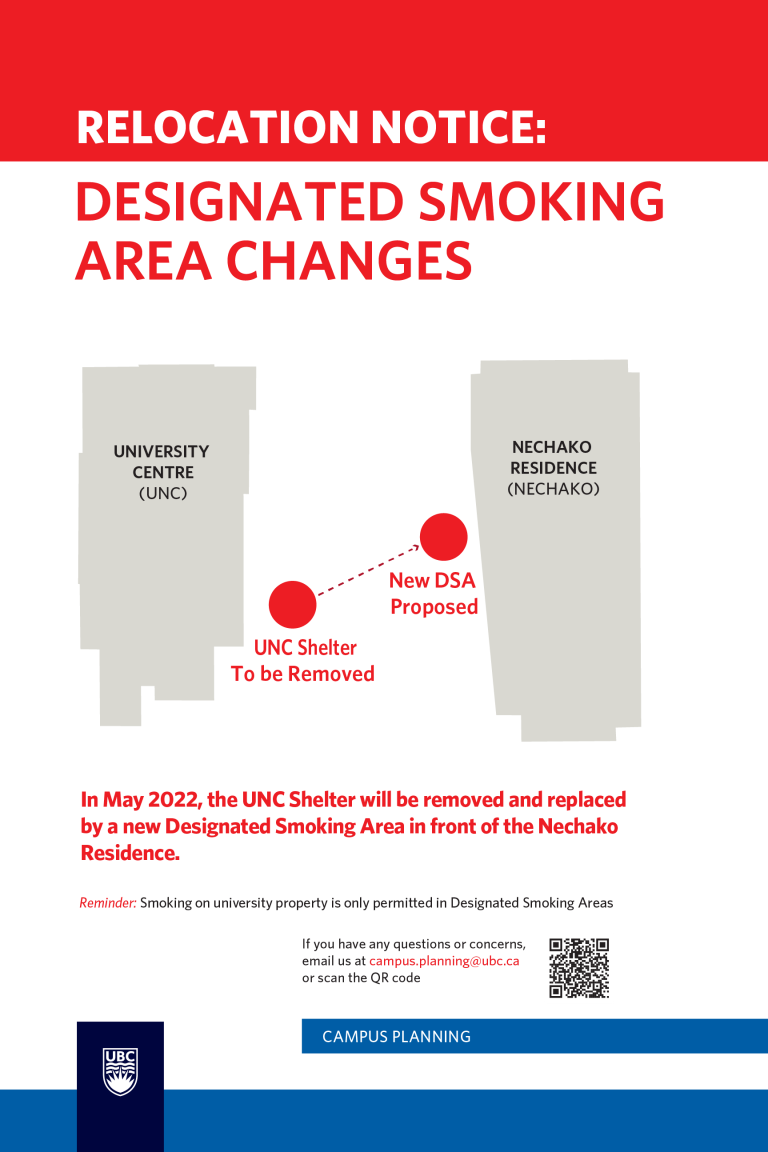 Campus Operations and Risk Management and Campus Health and Wellness will actively collect information about gazebo use from October 17 to the end of November 2018, and again in the spring of 2019, to further support the revised Policy SC2.